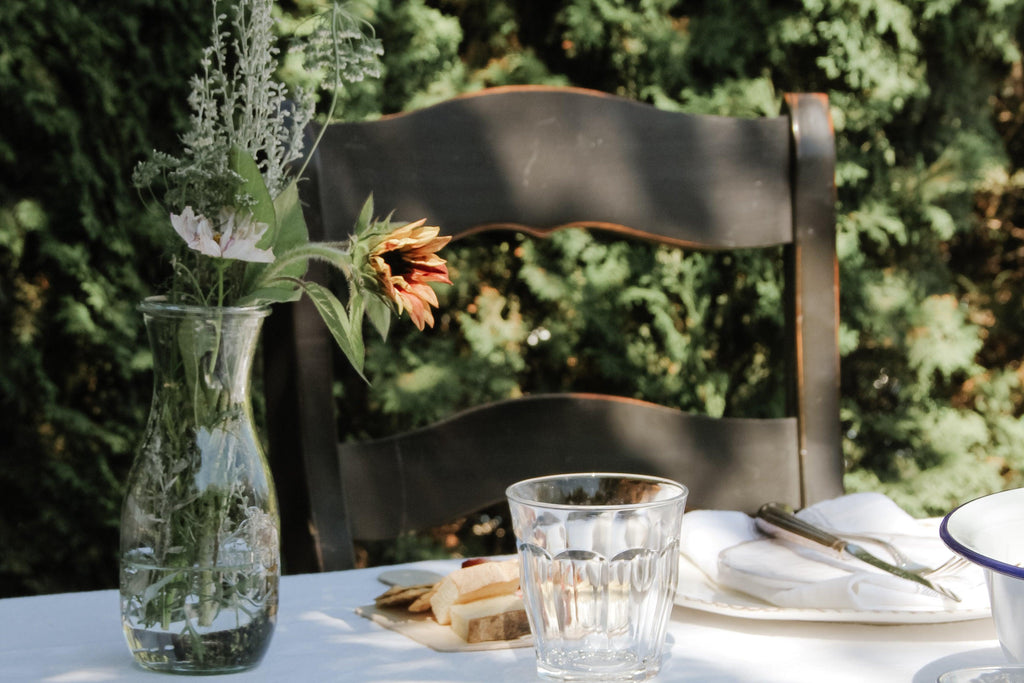 I cannot believe it is mid-August already! Many of us have chosen to entertain outside this summer due to gathering restrictions, so that means we need to make our get-togethers more special than ever! We have a list of products that are our summer entertaining go-to's. Perfect for the backyard, the boat, the patio or the dock.
I have been a huge fan of Le Cadeaux high grade melamine serving ware for a while now. It's easy to use, chip and shatter resistant, and completely safe to use near pools and boats. My personal favourite is the appetizer plate: a versatile and elegant option while loading up on all your favourite summer appetizers (like our favourite corn salsa!)
Corn Salsa
Ingredients:

2 cups fresh corn
3 ripe avocados, peeled
and chopped into large chunks
1/2 cup olive oil
1/4 cup red wine vinegar
12 drops Tabasco
1 tbsp minced garlic
1 tbsp ground cumin
1 tbsp chili powder
1/4 cup fresh oregano, chopped
1 red bell pepper, diced
1 red onion, minced
1/2 cup fresh lime juice

Directions:

Cook corn any way you like (boil or grill). Remove corn from cob. Mix with all ingredients Store in fridge for up to 3 days. Enjoy! 
Other favourites include reusable, compostable wood boards (available in 2 sizes). I love using the smallest size to serve individual cheese boards to my guests (especially when social distancing!)
Falcon Enamelware is another summer favourite for us. This versatile enamelware from England is super adaptable for all kinds of outdoor get togethers. From camping to the cottage, it's a classic for a good reason. We love adapting the Prep Set as rustic serving ware. Use the colander for serving fruit, or use the small mixing bowls for serving salads, chips, or anything else.
As we continue to social distance at home and at the shop, we hope you continue to enjoy your summer. As always, let's continue to stay safe and take care of one another.
Stay healthy and safe,
Dorota + Grace & Co. Team