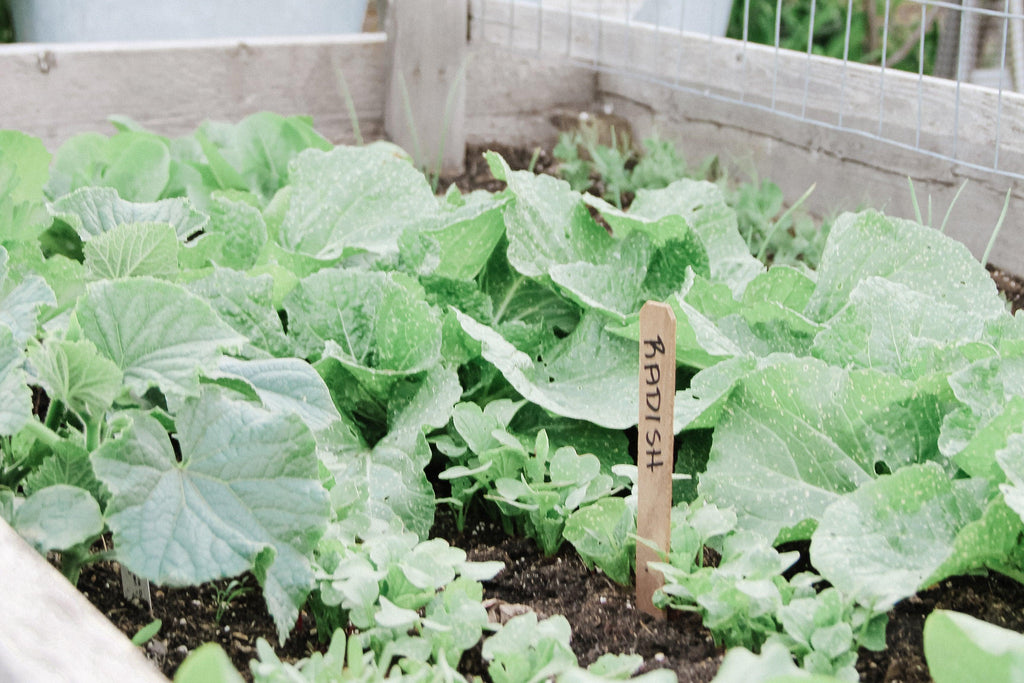 Planting a garden can bring so much joy! 
For many years I have enjoyed gardening. Between flower gardens and vegetable gardens big and small; from seeding to weeding, a garden is a labour of love! It is a wonderful way to express creativity, relieve stress, and connect with those who are close to you. Plus, the satisfaction of watching your garden bloom will keep you coming back every year to start all over again.
When I first started my vegetable garden, it was all planted directly in the ground. Although it seemed like the most obvious way to do it, we soon found ourselves fighting with the weeds on an almost daily basis. In fact, one time after heading away for the weekend, we returned to mustard weeds almost 1 meter high! We thought it was all lost, but after spending most of a day weeding we saved our veggies. 
Since those times we have converted to raised garden beds and gardening has taken on a brand new sense of enjoyment - with virtually no weeds!  Some of our favourite things to grow in our raised beds have been: carrots, beets, peas, beans, radishes, lettuces, pumpkins, zucchini, tomatoes and lots and lots of flowers for cutting later in the season! I highly recommend this method of gardening over traditional beds, for these reasons and for the following added benefits:
- A more manageable way to garden in smaller spaces
-
Longer growing season
: 
Raised beds warm up more quickly in the spring and drain better, allowing for a longer growing season and better conditions.
- Less waste: 
Because the gardening space is concentrated, the management of water, fertilizer, and soil can be more carefully controlled, leading to less waste in raised beds
- Easier on your body: 
Raised beds, at the proper height, can improve access for
for gardeners who have a hard time bending over.
Like many other things we do outside, gardening is great exercise and relaxing. Enjoying being outdoors with nature always brings a smile to my face. This time of year especially, I love to see what is already popping out of the garden. Rhubarb is an early summer favourite, and a wonderful addition to many recipes. Here is one of my favourites from my friend Sue:
Rhubarb Pie
Ingredients:

3 cups fresh rhubarb, finely chopped

1 cup white sugar

1 tbsp butter

1 tbsp flour

2 eggs

Directions:

Mix all ingredients and pour into an unbaked pie shell. Bake at 350°f for 30-40 minutes. Enjoy!
Take the summer to discover gardening! Most of all enjoy nature - it had a reset for sure during the time we were all inside - lets continue to help it thrive!
With much care, 
Dorota