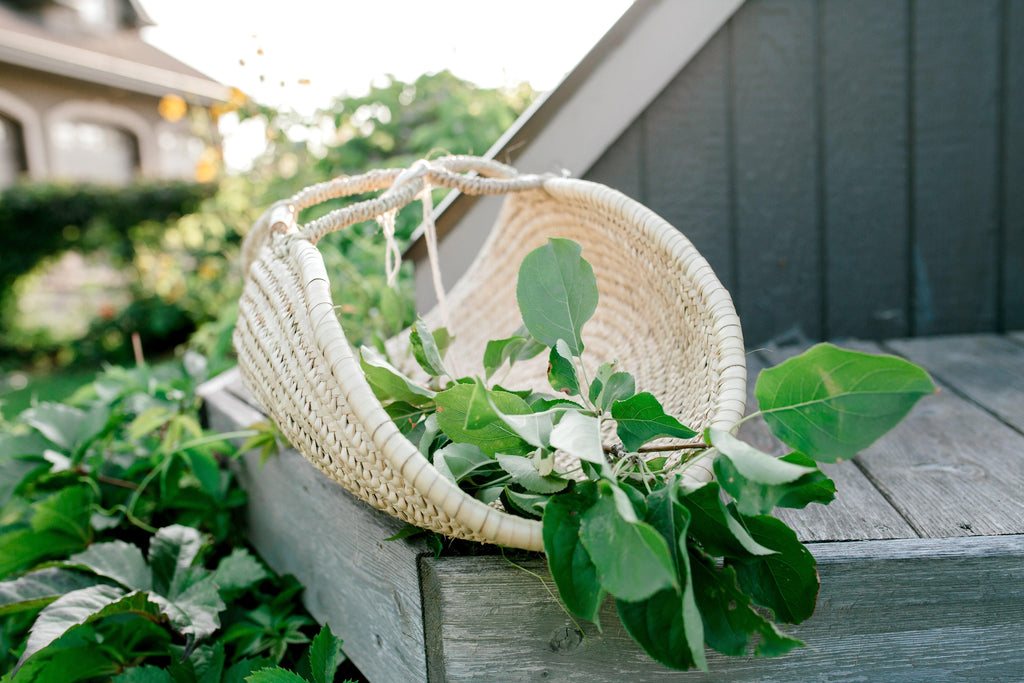 Time to celebrate the harvest!
The colourful leaves on our trees in the city are my favourite sign fall has arrived. In my own yard I see my climbing Virginia creeper turn a beautiful hue of red. With Thanksgiving right around the corner, I'm getting so excited to decorate my fall table with all of the natural beauty of the harvest season. 

Personally, I love to decorate my tables with items from my own garden such as grapes, leaves, crabapple branches and green hydrangeas. If I'm lucky, some years I even have a few flowers left in the fields. Sunflowers and beautiful zinnias are some of my favourites. 
As the weather turns cool, we gravitate towards comforting things such as soups, stews and hot tea by the fire. It's time to curl up in a beautiful woollen blanket, grab your family and give in to the cold. 
October is about sharing and giving thanks for the beauty in our lives. As I get ready for my celebration at home with my family, I am gathering recipes and beautiful products from my local markets. One of my favourites to make at this time of year is a delicious fruit buckle. Perfect with tea, coffee, as a dessert or as a sweet breakfast. 

I hope you enjoy the fall as much as I do.

With care,
Dorota
Fruit Buckle
1/2 cup ground almonds
1 1/2 cup flour
1 tsp baking powder
1/4 tsp salt
1 cup (2 sticks) unsalted room temperature butter
1 cup sugar
1 large eggs
1 tsp pure vanilla
1/2 tsp almond extract
Fruit: peaches, plums, apples or any suitable fruit
Lemon zest from 1 lemon
4 tbsp cinnamon sugar
Preheat oven to 350º. Butter a 9" pan. Cream butter, add sugar. Beat well, add 1 egg at a time.

Add vanilla and almond extract. In a separate bowl, measure all dry ingredients.

Add to butter/egg batter in the mixer. Pulse to blend, do not process too long or bater will be tough.

Pour batter into your prepared pan. Sprinkle batter with lemon zest, place cut fruit face down into the batter. Sprinkle with cinnamon sugar.

Bake 50 minutes. Cool for 20 minutes. Serve warm or at room temperature.