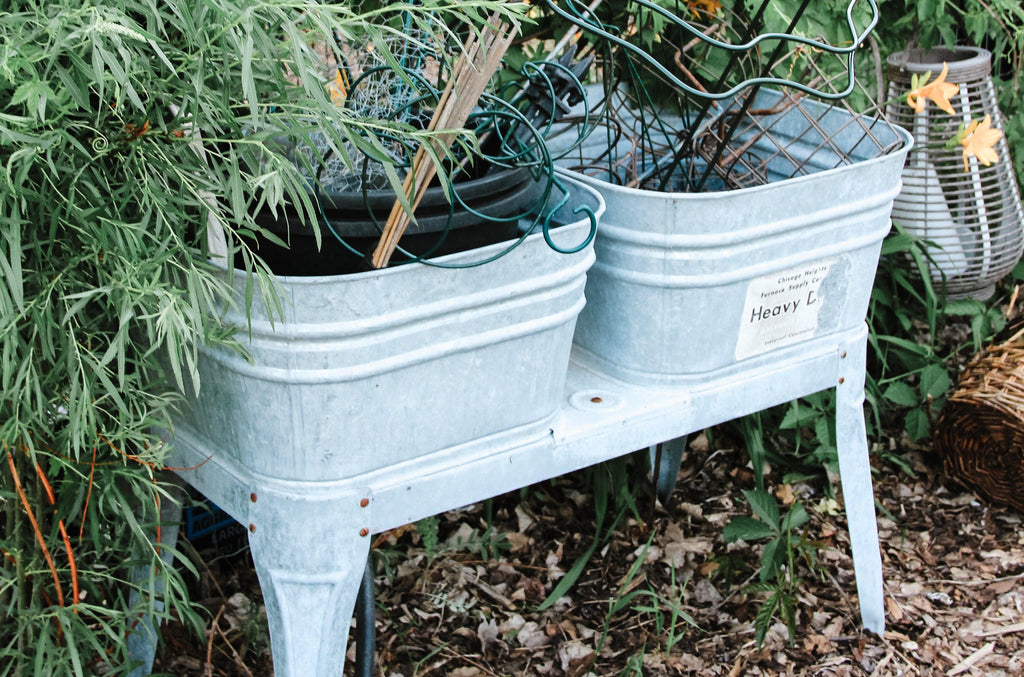 As we continue to maneuver the pandemic, this spring has offered opportunities for more creativity in the kitchen and the garden. The best part about planning our garden (especially our vegetable garden) is the anticipation of having home-grown, fresh ingredients to use in our favourite recipes. 
Last month, I prepared our raised garden boxes by planting many of our favourite veggies. From peas, beans, beets and carrots to the warmer-weather veggies like cucumbers, tomatoes, pumpkins and zucchinis.
A few years ago, we planted asparagus (which I loved snapping off and snacking on straight from the garden). We love steaming or roasting our home-grown asparagus, but always hated throwing out the hard ends. I love to reduce my food waste by incorporating them into this gorgeous asparagus soup!
While cooking and gardening, I find it very handy to wear a smock style apron. I love its deep pockets for keeping garden tags, tools, and any other devices handy. Its relaxed fit allows for a clean and fashionable look that goes from indoor to outdoor seamlessly.
When all is said and done, all that's left is the washing up. I love keeping my trowels and small tools sparkling clean with Bar Keepers Friend - an absolute home cleaning staple. As well, our favourite Bleach Alternative from The Laundress always saves the day by getting all the dirt under control. I use a cap full in every load of laundry and my clothes always come our looking great, ready for the next day in the garden.
Wishing you a beautiful month of June, and an optimistic beginning to your summer.
With care,
Dorota