The Simple Joys of a Picnic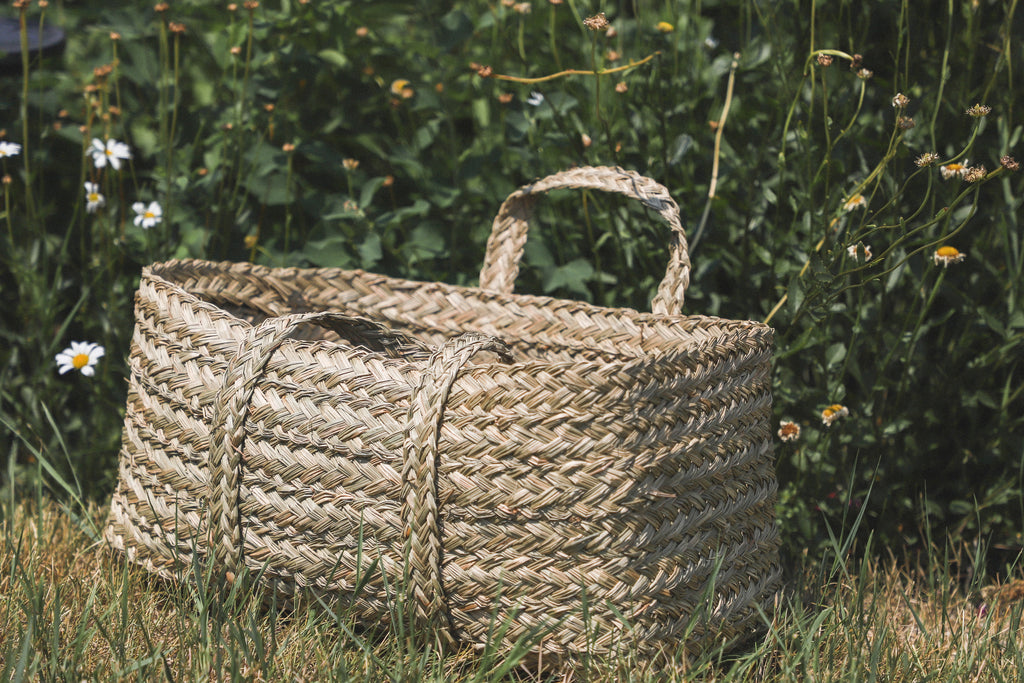 Birds chirping, leaves rustling, the warmth of sunlight during an afternoon nap—nothing beats a picnic! As we head into summer, let's enjoy the last few weeks of mildness of spring by spending it al fresco with friends and family. Here's everything you need for a dream picnic:
1. The perfect picnic basket
Gather your friends and family—these beautiful picnic baskets from Nicolas Vahé are perfect to bring with you on an outing like this. Inside, there is enough space for delicious food, refreshing drinks and even warm blankets to sit on. These gorgeous picnic baskets are made of wood, making them lightweight and easy to transport. Finally, these baskets come in three different sizes. Whether you want to bring a full meal with snacks and dessert or just a couple of drinks, it is completely up to you! 
2. Stress-proof serving ware
Serving doesn't have to be stressful when you know the right kind of platter to bring! Virtually unbreakable, melamine is ideal for outdoor dining. We love Le Cadeaux's Bianco Bowl with Handles for all these reasons and more: its BPA free, made of triple-weight melamine, and even dishwasher safe! If you're serving a salad, pair this bowl with any wooden salad servers—we think our compact and portable Scoop Salad Servers would do just the trick.
3. Durable dining ware
Paper plates are not invited to this picnic! Here, lightweight and durable melamine, acrylic and enamelware are the stars of the show. Serve small bites on our favourite tapas plates from Falcon Enamelware or these melamine appetizer plates from Le Cadeaux. Plus, say cheers to the summer without the fear of broken glass. We love toasting to our friends with these acrylic wine glasses, or sipping some sparkling water in some stackable enamel tumblers. 
Room for dessert? Serve your sweets in style in these shatter-resistant dessert bowls inspired by the classic French and Italian countrysides. 
4. Simple Napkins
Add some elegance with some soft paper or cloth napkins. Our favourites include these compostable cocktail napkins with an herb pattern, these adorable tomato napkins, or some lightweight and machine-washable linen napkins like the Monet cocktail napkins from Linen Way.
5. The cheeseboard!
No picnic would be complete without the cheeseboard. Of course, we're focused on the board itself—it should be compact, portable, and do the job in style. That's why we love these made-in-Manitoba mini walnut boards. Sharing not your thing? Try these individual Balsa Wood Cheese Boards from Simply Baked. Finally, serve you selections elegantly with some gorgeous cheese knives.
6. Don't forget a blanket
Last but not least, the picnic blanket! Nothing beats soft natural fabrics when you're laying out on the grass. Try our favourite Maison Throw from Linen Way or this stunning green block throw from Klippan.
Happy picnic-ing! 
With care,
Dorota